Do we have to come together?
Ideally I like to work with the couple. This is about a relationship created by two people. Sometimes this isn't possible and one partner is reluctant to attend. The other can certainly come alone and we can work in this way. Sometime, when working as a couple, it's helpful to have some individual sessions as part of the work.
How can I persuade my partner to attend?
Is your partner saying something like:
'I don't want some stranger telling me what to do".
'We can sort this out; I'm not going to share private stuff!"
I find the reluctant client is often very surprised. They say that the experience was better than expected and actually had felt useful. Furthermore, they often find they are astonished by how much they said - as are you!
Suggest they just try the one session then they can decline if they didn't find it helpful. If YOU can persuade them to try one, and I am sensitive to their discomfort, I like to think they will return. If not, come on your own and see if they can be persuaded by seeing your commitment to the relationship.
Do you see gay couples?
Yes, often. It's the process of tackling issues that we work on together, whatever they are.
Can we come for help with separating?
Yes. I work with couples who arrive knowing they have reached the point of facing separation. I help them negotiate the separation process, practically and emotionally, and come to understand why it went wrong but with less apportioning of blame.
How often do we need to come.
Relationship counselling works most effectively when the sessions are weekly and consistent, certainly in the early stages of the work. As it progresses the frequency can vary. It can be flexible or we can book a set time each week.
How many sessions will we need?
The therapy is not a set programme or a course. It depends on the needs of the couple and their progress. Some take a few weeks, perhaps between 6-12, others longer.
Do you offer sessions in my home or online?
I am experienced in online counselling. Some clients do a mixture of the two, others work solely online because I offer the expertise needed but distance precludes face to face.
How long does a session last?
Fifty five minutes ..... on occasions we negotiate working for a session and a half.
What are your fees?
£75 per session.
I am able to offer clients an initial 50 minute low cost £35 consultation (where required) to identify their issues before deciding if they want to continue working with me. It's important that you feel comfortable with your counsellor.
Cancellations require 24 hours notice to avoid being charged.
My fee may be negotiable in cases of hardship.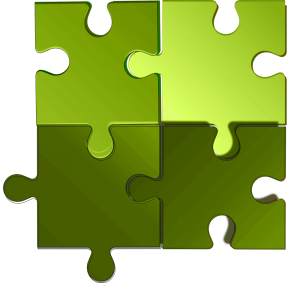 Some reasons why people have sought my help:
We've been separated for a year and want to try again - but not make the same mistakes this time.
He's just retired. We bicker constantly. I'm not sure we like each other anymore.
She's an alcoholic, although she's in recovery so it should be better now but it's not. We are struggling.
We've neglected 'us' since the boys were born. We need help to get back on track and improve things.
We're like flat mates. I want to end it and I need her to hear this because she just isn't listening.
We're getting married but We have stupid arguments which develop into something nasty.
My partner wants us to go to gay sex clubs and I'm not as keen. We argue about it.
She's had an affair: I'm angry and now that's destroying us.
He left two days ago. I need to talk to someone.
I'm having an affair. She knows and wants me to stay. I wish she'd throw me out. I can't end the affair but I can't leave my wife.
He works all hours and I get no support with the house and kids. I'm lonely and resentful.