Sex Addiction is NOT about :-
having a high sex drive
having many sexual partners
watching pornography
taking part in cyber-sex
visiting massage parlours
using other sex workers
UNLESS any of the above are problematic because they are negatively affecting your life and relationship - and you want to stop but can't.
Sexual Addiction often involves:-
secrecy and lies
financial losses
loss of libido
erectile or ejaculatory problems
shame
Sex addiction threatens your :-
relationship
children and family
home
job
bank balance
friendships
Sex addiction IS NOT about sex or a sexual need being fulfilled, just as obsessive overeating isn't about hunger. The addict becomes dependent on the buzz it creates or the soothing it provides, not the activity itself.
You may be reading this :-
Because .... your partner has discovered pornography on your laptop and is traumatised by what she's seen - she says you must be a sex addict. Are you? Don't all blokes look at porn?
Because .... you're avoiding sex with your partner; you can't get an erection with her but you can with your porn sites. Now though, the novelty wears off quickly and you search for new stimulating, harder core, content. You spend hours masturbating, keeping just short of ejaculation ('edging') to prolong the feeling for hours .... creeping to bed at almost dawn on many occasions ... each time feeling ashamed and telling yourself it has to stop.....
Because .... you've intercepted sexually explicit messages from various women to your husband of two years .... including photos and videos ..... he says it's just something he tried one week you were away. You don't believe him. You feel ashamed. 'What's wrong with me?'
Because .... your partner left a bank statement out and you've been concerned about late bill payments.... and it led you to a payment ... to a lap dance club in London ... and to a massage parlour in Brighton.... and to a motel in Croydon .... and suddenly your world is crashing down around you .....
Often the journey to discovery starts simply, maybe with suspicion of an affair. Then gradually, events unravel, lies are uncovered and a bigger, even more devastating, picture emerges ...
The partner's discovery can be a relief for the addict, the starting point for change and new choices, a new start. The motivation to stop needs to be assessed and recovery started and maintained. Research shows that recovery supported by group work and/or counselling has the best outcomes.
However, for the partner this a trauma, a huge sense of grief and loss. They find themselves stuck in dark places while their partner, 'the bad guy' is forging forward, and expecting credit for this. Do you stay or leave the relationship? Partners too need specialist support with group and/or individual counselling.
If this partner is you, please be assured:-
You didn't CAUSE it.
You can't CONTROL it.
You can't CURE it.
For the couple, help to manage and talk about the way through the discovery of sexual addiction, the addict's recovery process and the partner's trauma and need for answers. They may have their separate tasks to cope with but they still need to try to communicate effectively.
I am able to work with the addict, the addict's partner or the couple. We can work out together the best way to tackle your situation.
I use he and she in writing about sex addiction as it is the most common presentation of addict and partner. It is not exclusively so.
See also my case scenario - The Shock of Sex Addiction.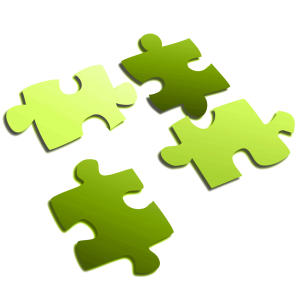 Some reasons why people have sought my help:
I'm having an affair. She knows and wants me to stay. I wish she'd throw me out. I can't end the affair but I can't leave my wife.
He's just retired. We bicker constantly. I'm not sure we like each other anymore.
We've neglected 'us' since the boys were born. We need help to get back on track and improve things.
He works all hours and I get no support with the house and kids. I'm lonely and resentful.
I want to start a family but he can't commit to more children and maybe that means not to me.
All we have in common is our thirteen year old and now she's started criticising me - just like her mother does.